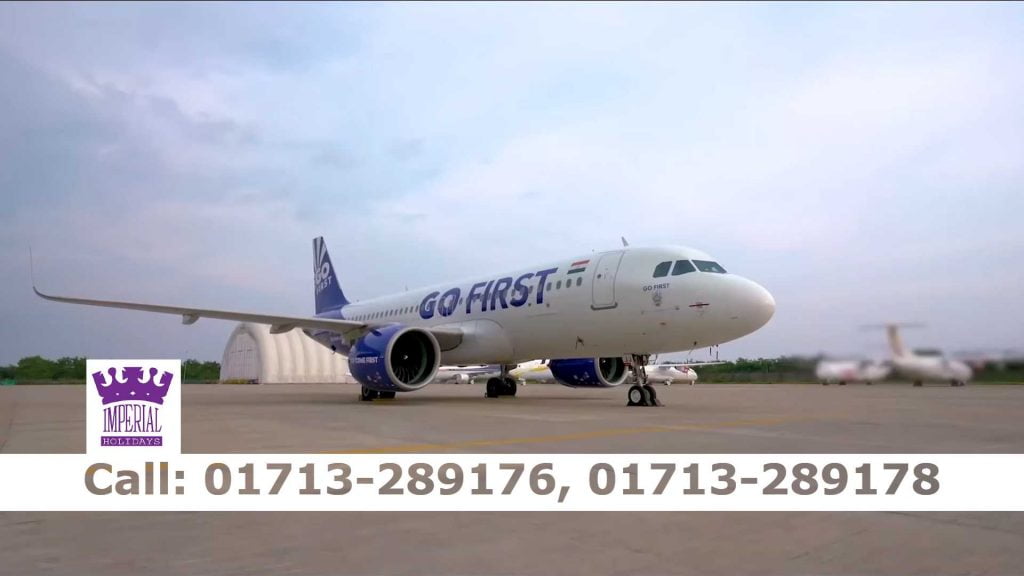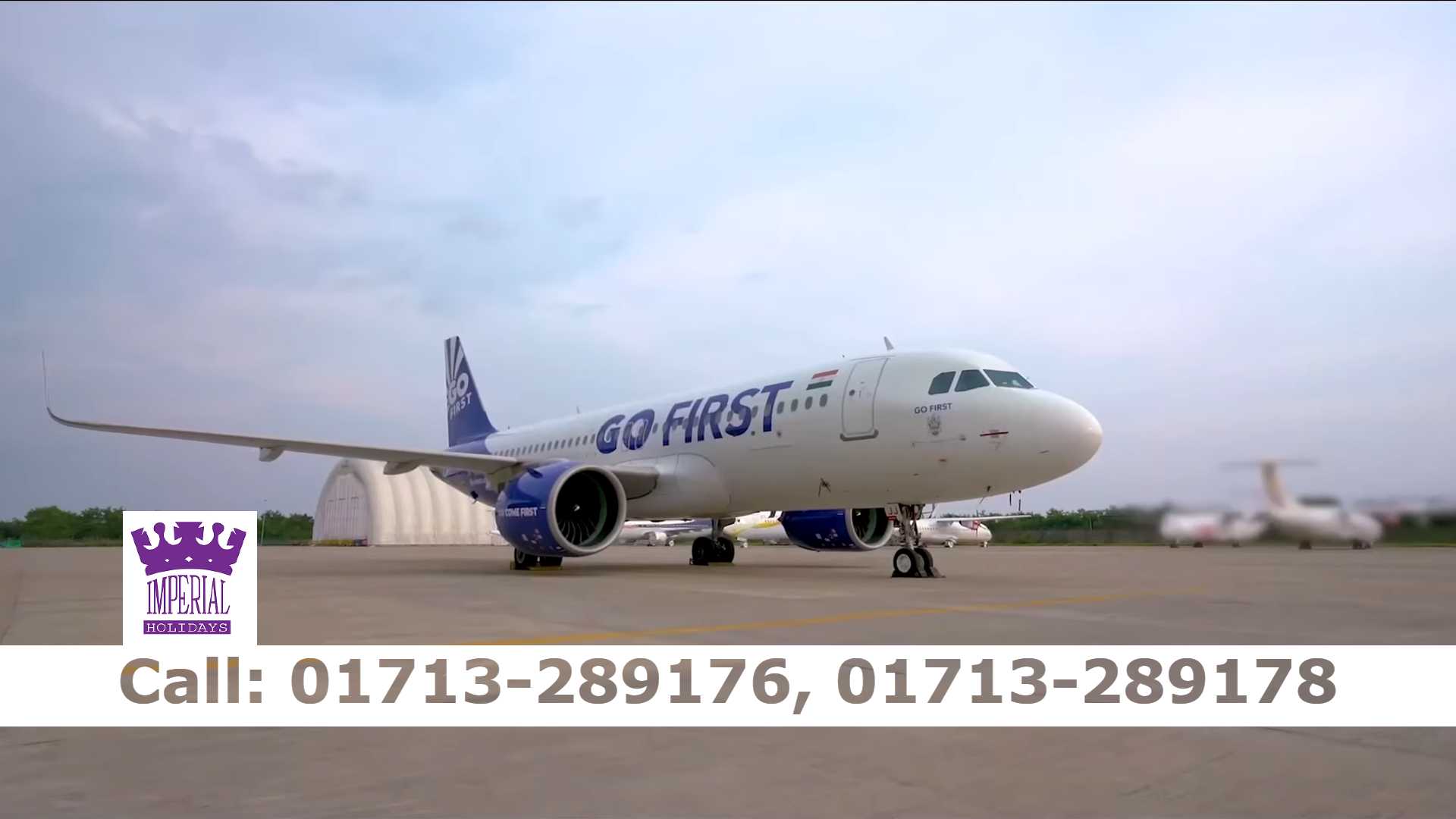 Contact Go First Dhaka Office -Find out below the Go First Dhaka office, Bangladesh customer care details, including phone, email, and address. You can reach the contacts below for Go First reservations, ticket rescheduling, refund/cancellation, baggage complaints, or other questions. In addition, to contact details, the page also provides information about Go First.
If you want to travel from Bangladesh to Annan destinations including India via Go First then this post will be useful for you. Because the Go First office is located here in Bangladesh and their services will be discussed with you in full. Along with this, sufficient information will be provided so that you can book Go First air tickets from any other city very easily.
Contact for Buying Go First Tickets
---
01713-289176
01713-289178
---
Note: We only sell Go First Tickets. This website has no affiliation with Go First.
---
Go First Dhaka Office in Bangladesh
Go First Dhaka Office is there to provide complete service to Go First passengers traveling from Bangladesh. Where passengers are able to receive any information and services related to their travel by contacting them directly. But do you know the address, contact number or working hours of this office? Don't worry if your answer is no. Because below you can know all this information step by step.
Go First Dhaka Office Address
ABC-AIR
Ahmed Tower
17th Floor, 28-30 Kamal Ataturk Avenue
Banani C/A, Dhaka-1213, Bangladesh
Go First Dhaka Office Contact Number
+88 02 9821821
+88 02 9821827
+88 02 9821828
Official Website: www.goair.in
Go First Head Office
Go Airlines (India) Ltd.
1st Floor, C-1, Wadia International Centre (WIC),
Pandurang Budhkar Marg, Worli, Mumbai 400 025,
India Nearest Landmark: Deepak Talkies
Board Line: 6741 0000, Fax: +91 22 67410001
About Go First
Go First is a low-cost Indian airline owned by Jahangir Wadia, the grandson of Muhammad Ali Jinnah. Founded in 2005, GoAir is based in Mumbai and currently serves 21 destinations. Currently, the airline operates about 156 flights per day. Also Read: Go First Dhaka Flight Booking
GoAir currently operates airports in Ahmedabad, Bagdogra, Bangalore, Chandigarh, Cochin, Delhi, Goa, Guwahati, Jaipur, Jammu, Leh, Lucknow, Mumbai, Nagpur, Patna, Pune, and Srinagar.
In fact, GoAir first started with the aim of providing air travel goods to provide airline seats at marginal premiums for training across India. Managing Director of Jeh Wadia Go Airlines (India) Pvt. Ltd.
Go First Dhaka Office Services
Now maybe you want to know about all activities and services of Go First officers located in Dhaka city of Bangladesh. But without further ado let's discuss what kind of service you will get if you contact their office.
As the office of an airline company, you will definitely get flight booking services. But with this, you will get all other important services including flight teeth to change, travel visa, hotel booking, In-flight meals, and baggage allowance from them. As a result, you can safely travel to your destination through Go First.
Go First Free Baggage Allowance
You can carry a limited amount of Free Baggage when traveling with Go First. But do you know the exact information about this quantity? If you don't know then no problem. Because below you will be informed about Go First free baggage allowance for both International and Domestic travel. As a result, you will be able to know the necessary information for booking the flight.
Ex-India to: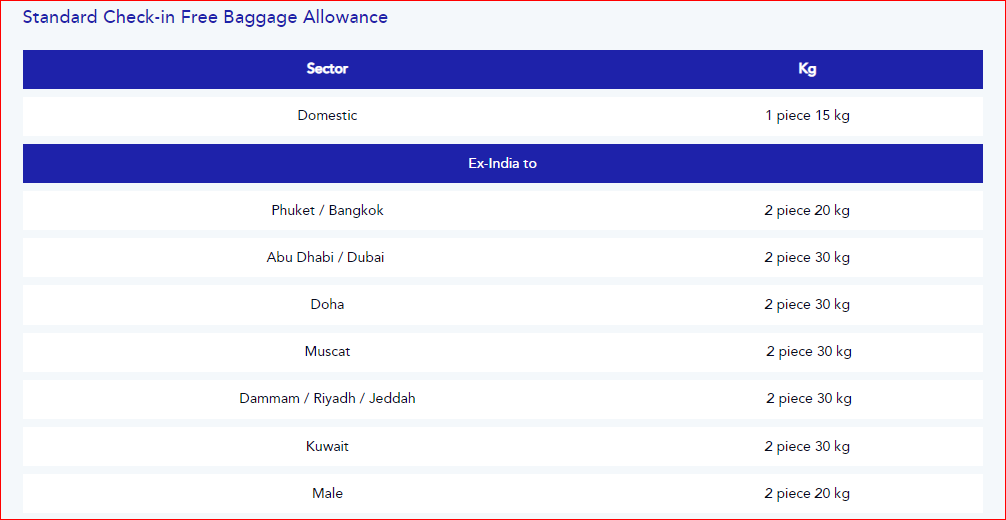 Ex-Overseas (To India):

Here we would like to inform you that only if the airline cancels the flight then the value of baggage is refundable, you will not get any refund for Go First baggage.
Important FAQ About Himalaya Airlines
Does Go First currently operate flights from Bangladesh?
Yes, If you want, you can currently travel to the food destinations of the world including India through Go First Airlines from Bangladesh.
Authorized sales agent of Go First in Bangladesh?
goFly Limited is a reliable sales agent of Go First Airlines for Bangladesh. You can contact them for any information including flight booking by contacting them. Their contact number is 01713-289176.
Are meals served to passengers on Go First flights?
Yes, Light meals are provided for passengers on Go First flights.
How can I change the date of the Go First ticket?
You need to take the help of Go First Dhaka Office or trusted travel agency to change the ticket date. Or you can change your flight date directly from their official website.
Related: AirAsia Dhaka Office | SpiceJet Dhaka Office | IndiGo Dhaka Office
We are ending the article about Go First Dhaka Office Bangladesh Contact Number, Address, and Flight here. If you have followed this entire article from the beginning, you must have learned a lot of detailed information about Go First. If you want to know directly about Annan any information then contact the above SOA numbers now.