Do you want to know the address, contact number, or working hours of the Egypt Air Dhaka office? If your answer to this question is yes then we welcome you. Because you are completely right and in the right place. We are going to discuss these topics with you throughout the entire post.
Egypt Air has now started operating direct flights from Bangladesh to various destinations. Thus, those who want to choose these airlines to travel from Dhaka to other destinations including Egypt have their customer service facilities. By the beginning of 2023, they will be operating air ticketing services by establishing 2 offices in Dhaka city.
In addition to other airline offices in Dhaka's capital city, Egypt Air's office is also gaining popularity. From now on, common Bangladeshi air travelers can contact for all types of services starting from flight booking. So for you to know more accurately about the Egypt Air Dhaka office, each topic is discussed in detail below.
Contact for Buying Egypt Air Tickets
---
01713-289176
01713-289178
---
Office Address:
1/1, Shukrabad, Mirpur Road, Dhaka (Beside New Model Degree College)
Note: We only sell EgyptAir tickets. This website has no affiliation with EgyptAir.
---
Egypt Air Dhaka Office Address, Phone Number
EgyptAir has a great reputation as the leading provider of the best air travel services at low prices. For this, their direct flights are being operated to different countries across the world. Egypt Air is one of the low-cost airlines in the Middle East. Therefore, Bangladeshi passengers are making the services more accessible by establishing offices so that they can access the services of these excellent flights more easily.
Any passenger can easily get the best service from the EgyptAir Dhaka office by calling or contacting. However, so that the passengers can easily contact the Egypt Air Dhaka office, we are publishing the information related to all the offices as a list. Here we will share the information of all offices of Egypt Air located in Bangladesh.
In this way, common air travelers can contact any office according to their choice. So let's look at the main content.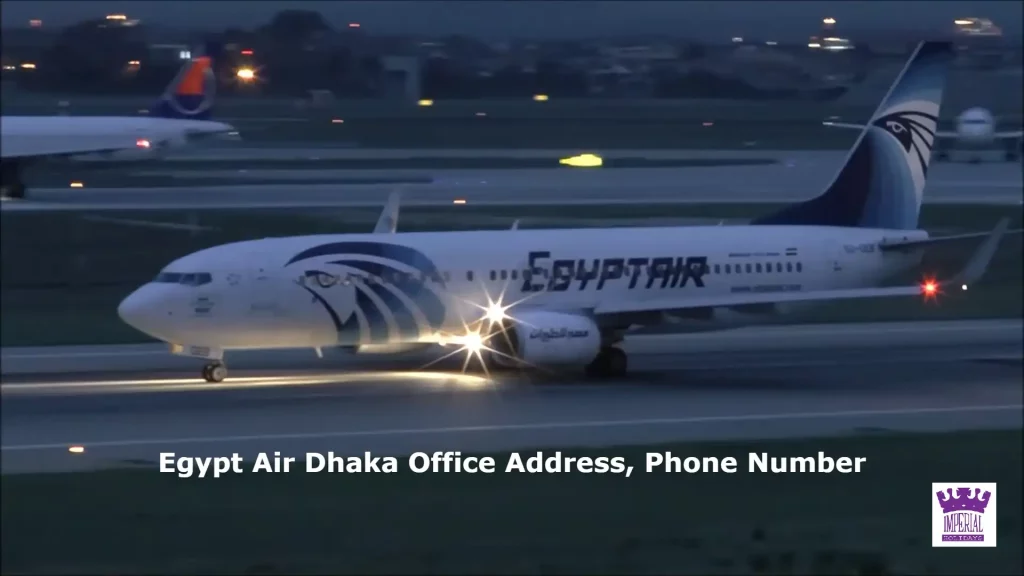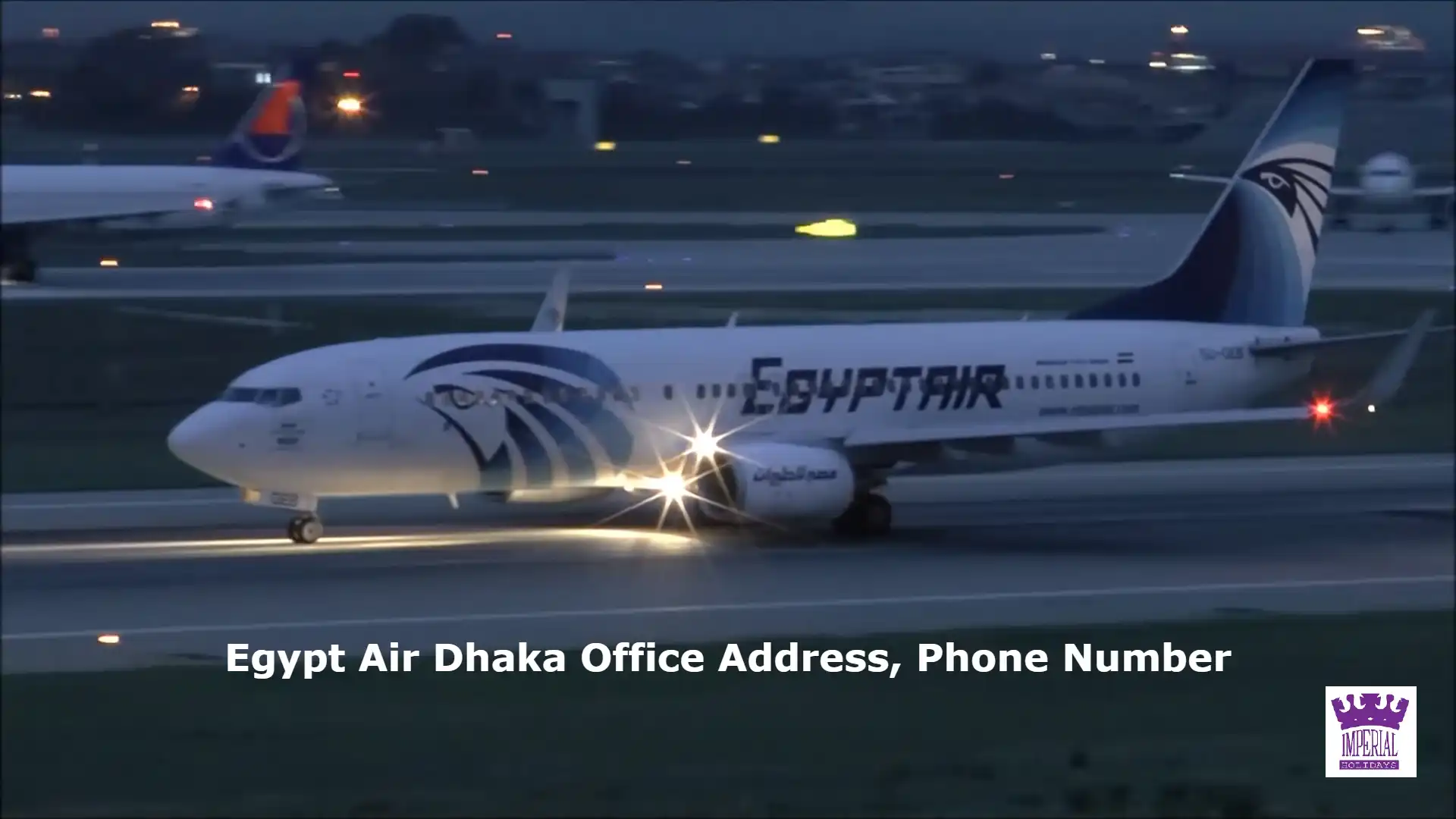 EgyptAir Dhaka Office Address
We will first share with you the location or address of the offices of Egypt Air in Dhaka, Bangladesh. So that those who want to get service by visiting the office directly, it is convenient to contact them. One thing to note here is that the offices of Egypt Air in Bangladesh are located only in Dhaka city.
So those who are planning to contact their office from Annan district will be slow in Dhaka. Below we are giving the current addresses of their offices.
EgyptAir Dhaka Office Address (First Branch)
Alo Dhaka Aviation Limited.
RM Center, Level 5,
101 Gulshan Avenue – Dhaka 1212,
Bangladesh.
EgyptAir Dhaka Office Address (Second Branch)
20, Safura Tower, 4th Floor,
Kemal Ataturk Avenue,
Banani-1212, Dhaka, Bangladesh.
EgyptAir Dhaka Office Contact Number
+8809602323231-9
EgyptAir Customer Care Number
090070000
EgyptAir Dhaka Office Working Hours
Egyptair offices in Bangladesh are usually open 6 days a week. From Saturday to Thursday their Flight Booking Soho services are operated. So those of you who want to subscribe to the service by visiting their office must contact them on these scheduled days. Egyptair offices are closed on Fridays.
| Day | Time |
| --- | --- |
| Saturday | 10:00 AM – 05:00 PM |
| Sunday | 10:00 AM – 05:00 PM |
| Monday | 10:00 AM – 05:00 PM |
| Tuesday | 10:00 AM – 05:00 PM |
| Wednesday | 10:00 AM – 05:00 PM |
| Thursday | 10:00 AM – 05:00 PM |
| Friday | Close |
Egyptair Dhaka Office Email Address
Official Website: www.egyptair.com
Kind of Service you will get from the Egypt Air Dhaka Office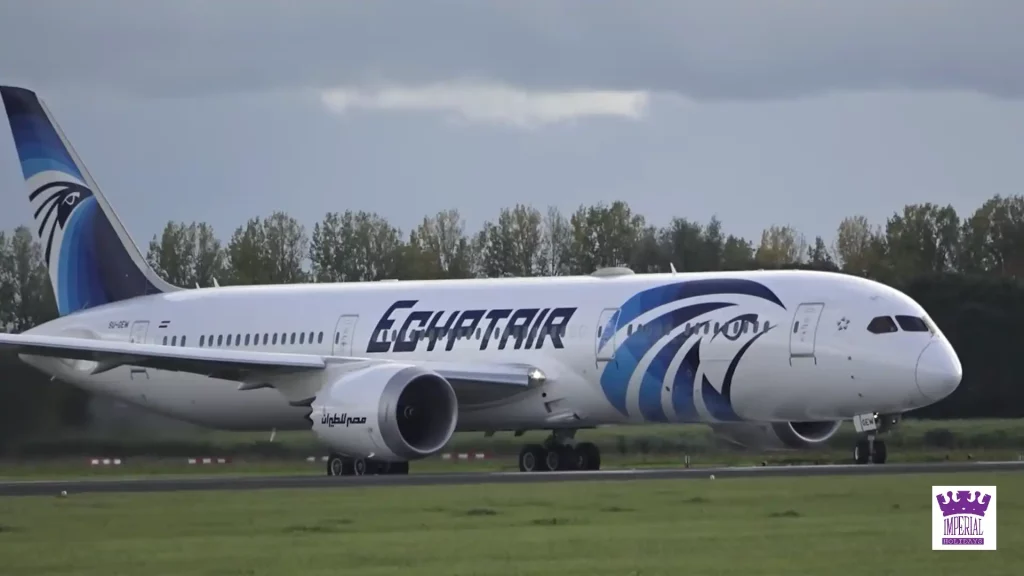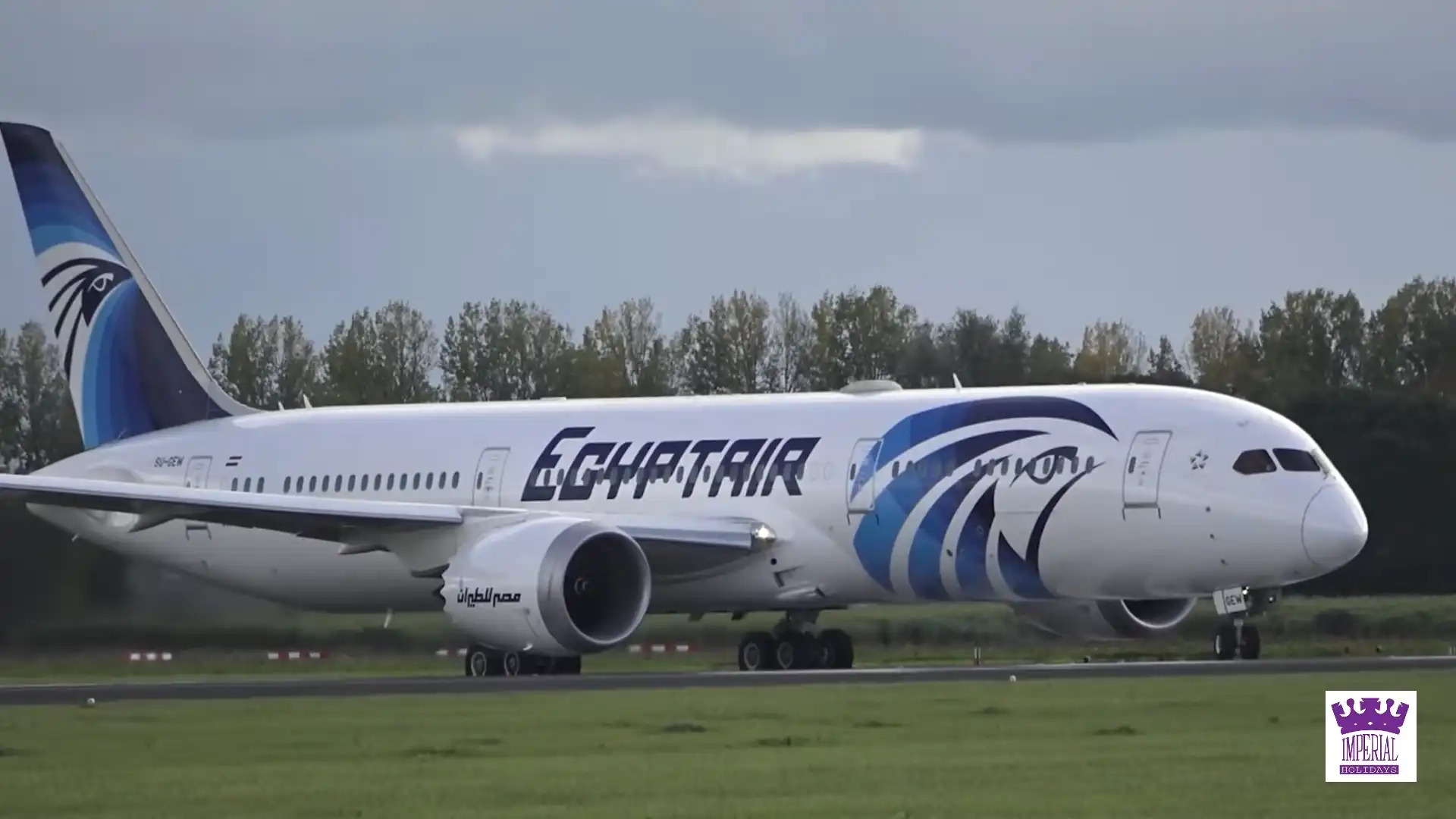 As a Bangladeshi citizen, you can get all the services you need to travel through their airlines. Which is certainly a relief! In this way, Egypt Air passengers do not have to go to different travel agencies for different services.
Below we are revealing the services of Egypt Air through some points. Here we are going to mention only the most popular services.
Air Ticket Booking: Bangladeshi passengers of Egypt Air can book air tickets by contacting their office. Which will be completed by their customer representatives through a completely seamless and simple process.
Tourist Visa Processing: Those who want to process from Bangladesh to Egypt can take this service from the Egyptair office. They provide all types of tourist visa services for Bangladeshi travelers as per your needs.
Flight Date Change: Passengers who need to change the date of Egyptair tickets can easily do so by contacting their office representatives located in Dhaka.
Baggage: The correct information about the amount of baggage a passenger can carry on Egyptair can be obtained by contacting their official representatives.
Hotel Booking: You can take the service of booking a hotel to stay there after going to any of your destinations from the office of Egypt Air. By doing this they will try to provide you with the best hotel booking service at an affordable price.
Travel Plan: Besides, every Egyptair passenger traveling from Bangladesh can get all kinds of flight-related information by contacting their official representatives. They will prepare a complete travel plan for you so that you can easily complete your trip.
Egypt Air Baggage Allowance
Egypt Air allows passengers to carry a certain amount of baggage free of charge while traveling. But do you know how much it is? It is often observed at the airport that due to the carrying of more than the quantity of goods, the passengers have to be checked in on Monday or have to pay an extra price.
Therefore, we are going to tell you about EgyptAir free baggage allowance below so that you can overcome these kinds of unwanted problems at the moment of travel.
| | | |
| --- | --- | --- |
| Ticket | Pieces | Maximum Weight (Per Piece) |
| Economy Class | According to Fare Rules | 23 kgs |
| Business Class | 2 | 32 kgs |
Read More: Emirates Airlines Dhaka Office | Turkish Airlines Dhaka Office | Gulf Air Dhaka Office
If you have completed the above discussion later, you must have known all the detailed information about the Egypt Air Dhaka office by now. We have tried so that you can contact their office to know the most updated information.
In this way, all Egyptair passengers in Bangladesh like you can easily communicate with their Dhaka office representatives. If you want to know any more detailed information about the subject, then you can definitely share it with us through the comment option given below.
Also, if you find this post of ours important then bookmark it now or share it with your friends on social media. Make your journey from Bangladesh beautiful with Egypt Air.